Your Labour MP working for you across Leicester South
Contacts and social media
You can contact me at the Leicester office, either by e-mail, completing the form on the contact page, or by telephone.
Following meetings with concerned members of the local community Jon and his constituency team established a foodbank working out of the Highfields Community Centre. Staffed by volunteers it hands out food parcels to local families and single people every week. To donate or volunteer contact Jon's office on 0116 251 1927 or email Jon at jon.ashworth.mp@parliament.uk
Jon is encouraging everyone to get together for Breast Cancer Care and Breast Cancer Now's Afternoon Tea this July to help the charity fund vital research and support for those affected by breast cancer.
For more information please visit:
www.breastcancercare.org.uk/cuppa
Jon at the Art House Festival, Jon said: "Lots of local fabulous art on display and our immense thanks to residents who have opened up their homes, all the volunteers and especially everyone selling cakes again for charity at 'Tart House' "
Jon spoke at the Inter-faith Eid Dinner at Central Mosque organised by The Islamic Centre Leicester to celebrate wider integration with all faith and non-faith communities
Jon out and about in Eyres Monsell with Councillor Elaine Pantling after a busy advice session
Jon had a busy Advice Session at St Peter's. Thanks to the Tenants and Residents Association for hosting the session
Jon visited Masjid Umar on Evington Drive which donated £1000 towards a replacement stair lift at the Leicestershire MS Therapy Centre
Jon has pledged to be a bowel cancer champion and lead change in Parliament for people affected by the disease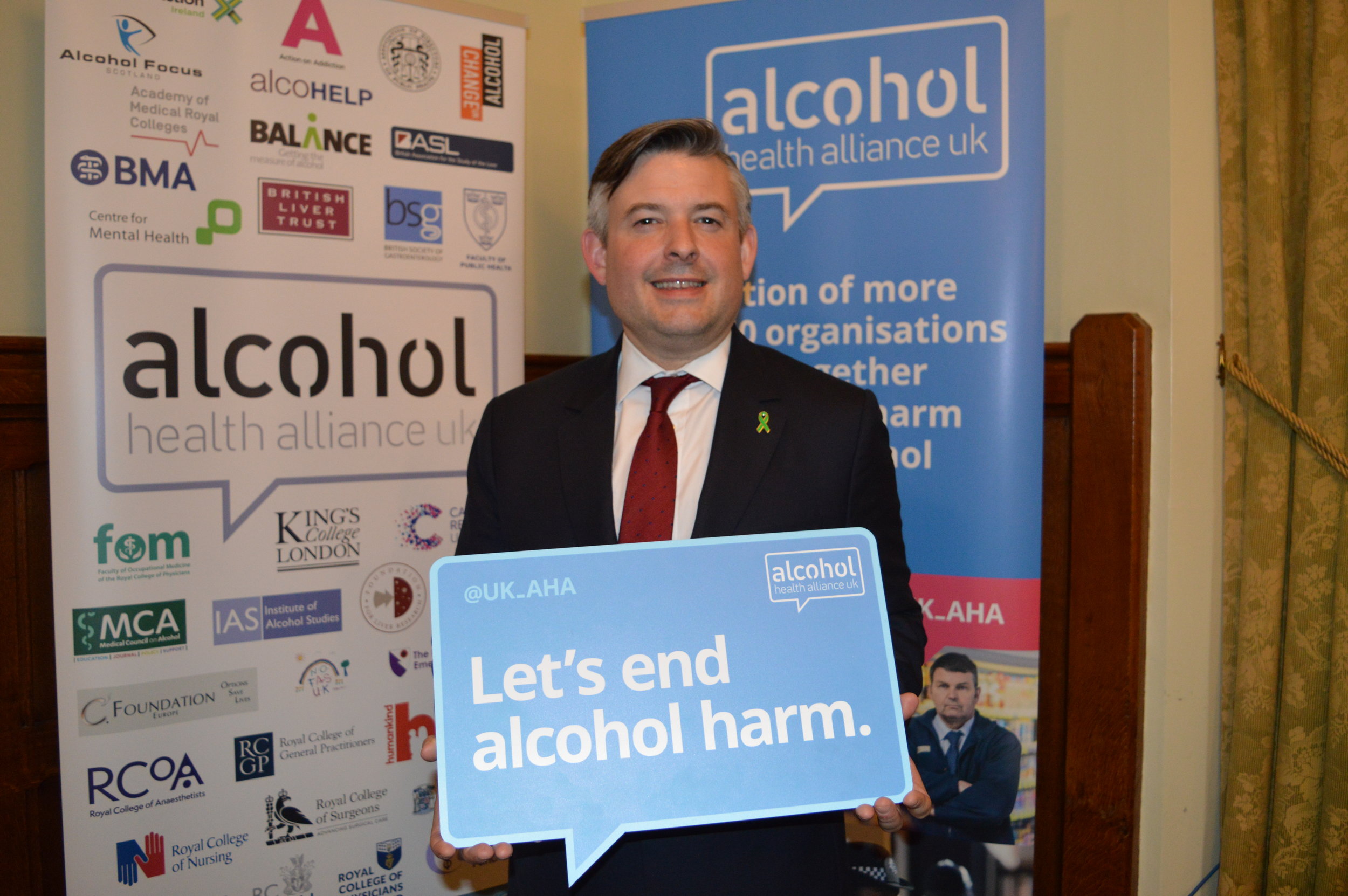 Yesterday Jon spoke at the Alcohol Health Alliance UK event to celebrate the recent strides forward in alcohol policy
Jon backs calls for diabetes emotional and mental health support at the launch of Diabetes UK's "It's Missing" campaign
Clockwise Credit Union have been championing our local community for over 25 years, and I am proud to say today "I'm Supporting @Clockwise_CU"
After completing the London Marathon Jon said: "I've been overwhelmed with huge support from people across Leicester South again for what is my third London Marathon for the children of alcoholics charity Nacoa."
Jon will be running the London Marathon for the third time on Sunday 28 April for The National Association for Children of Alcoholics
Jon backs Hope Virgo's Dump The Scales Campaign calling on the Government to implement the NICE Guidelines around the diagnosis of Eating Disorders
Jon tackles loneliness by encouraging elderly residents to sign-up to the Age UK's telephone friendship service, Call in Time, for more information visit: https://bit.ly/2SEko9v
Jon visited Pear Chemist to hear first hand about the challenges facing community pharmacies
Jon visited the Leicester Community Shop which has recently moved into larger premises on Bishop Street
Jon at the Leicester Blood Donor Centre urging local people to step forward and register as blood donors
Jon at The Eve Appeal's launch of Ovarian Cancer Awareness Month which runs throughout March
Wednesday February 27 2019
Jon calls on the Government to save the European Health Insurance Card which allows UK citizens to receive any necessary treatment in the EU
Wednesday February 20 2019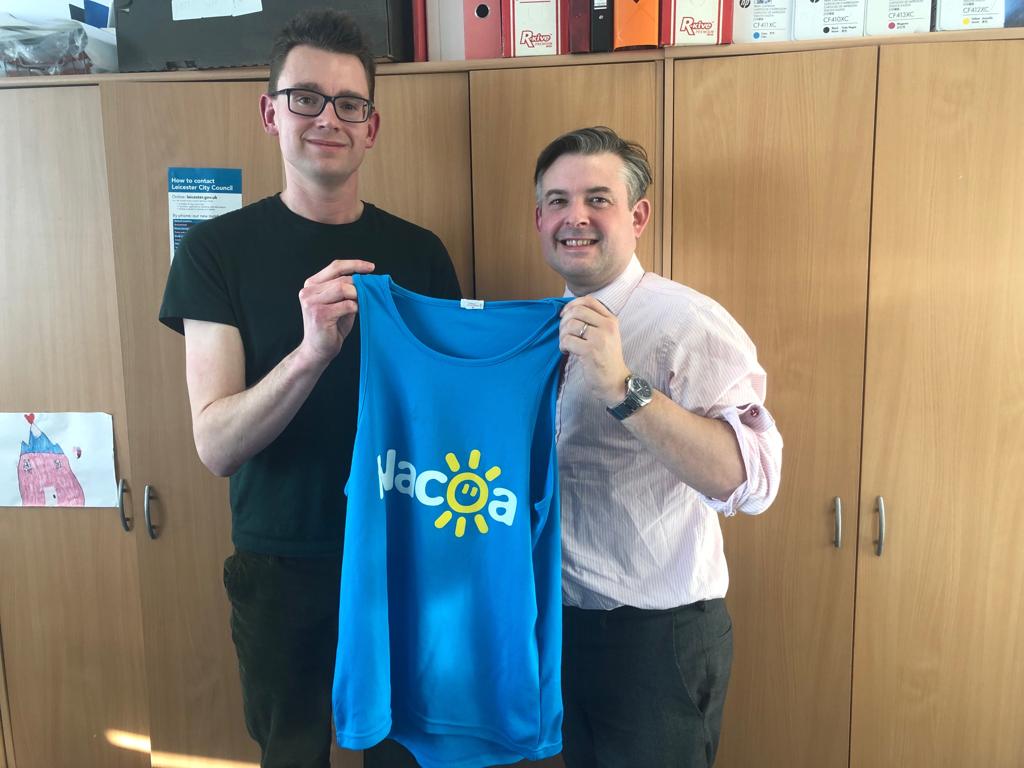 Jon meets Jack Mockford who will run 1000 miles for Nacoa, a charity assisting children affected by a parent's drinking, which Jon supports
Jon and Councillor Clarke at Tudor Grange Samworth Academy as part of Fizz Free February
Jon backs the Help Us, Help You campaign encouraging people to use their local pharmacy as their first port of call for minor illnesses
Wednesday February 6 2019
Jon joined a cross-party group of politicians to show support for people affected by cancer, as the Parliament was illuminated for the World Cancer Day
I'm backing Fizz Free February by giving up fizzy drinks for February to raise awareness of sugar related obesity
Jon drops into the Lunch Club at Eyres Monsell Community Centre
Meeting friends at the Central Mosque before a very busy advice session
St John the Baptist Church raises money for the Leicestershire MS Therapy Centre which Jon supports
Jon signs the Holocaust Memorial Book of Commitment honouring those who were murdered during the Holocaust and paying tribute to the Holocaust survivors
Wednesday January 23 2019
Jon visits Woodbrook Medical Centre in Loughborough to discuss cancer maps diagnostic tool with its inventor Dr Ben Noble
Jon becomes a Patron of Home-Start Horizons, a local charity which provides practical and emotional support to families with young children
Jon thanks Uplands Junior L.E.A.D Academy for raising nearly £300 for the Highfields Food Bank
Jon, along with Ed Argar MP, visits Leicester Cathedral to congratulate the Dean of Leicester on the progress of Leicester Cathedral Revealed
Jon helps out at Toys on the Table and wraps some gifts in preparation for Christmas
Jon opens the Saffron Christmas Celebration event which is organised by residents with help from local Councillors Elly Cutkelvin and Bill Shelton
Jon visits Leicester Royal Infirmary in support of the 'Making Christmas Special' campaign
Jon Ashworth lead a Patch Walk to investigate anti-social behaviour in the Evington Road area
Jon Ashworth, along with Councillor Gugnani, accepts the generous donation to the Highfields Food Bank from Guru Amar Das Gurdwara
Jon joined MPs of all Parties calling to end the wait for access to Orkambi for people with cystic fibrosis in the UK
Jon was one of three judges who also awarded prizes at the second Great Highfields Bake Off
Saturday November 17 2018
Jon Ashworth supports National HIV testing Week that starts on 17 November
Jon has written to GP practices in his Constituency urging them to do more to promote adult awareness of meningitis
For the symptoms go to www.meningitisnow.org/adults
Jon and local Councillors Bill Shelton and Elly Cutkelvin out and about in Saffron Lane Estate today
Jon Ashworth presses the Minister again to make a decision on Sharia-Compliant Tuition Fee Loans
Jon Ashworth runs The Daily Mile with Year 4 Pupils at St John the Baptist Primary School
Jon and local Councillors have been out and about in Eyres Monsell today listening to concerns and doing what they can to help
Jon has pledged his support to Pancreatic Cancer UK's campaign demanding faster treatment for people with pancreatic cancer which is the quickest killing cancer
Jon Ashworth enjoying Langar with Councillor Gugnani at Guru Amardas Gurdwara after launching a food drive in celebration of the birthday of the Sikh's first Guru
Jon Ashworth, Shadow Secretary of State for Health and Social Care, speaks at the first conference of the National Association for Hospital Education
Jon, along with Islamic Relief, launch the national day of action to fundraise for the Indonesia tsunami and earthquake
Jon met with Year 10 from Crown Hills Community College and took part in a Question and Answer session
Jon officially re-opens the office of St Peters Tenants and Residents Association with Councillor Aqbany and Shauket Seedat, Chair of St Peters TARA
Jon had his flu jab at Yakub Chemist as part of the community pharmacy Flu Vaccination Service. Remember to get yours
Jon is backing Cancer Research UK's appeal for more NHS staff to deliver the life-saving cancer tests and treatments people need
Jon visited Willow Bank Day School, part of The Children's Hospital School, to take part in their Macmillan Coffee Morning
Jon has revealed that Leicester South has the most stem cell donors on the register of any constituency in the whole of the UK
Wednesday September 12 2018
Jon met with representatives of Leicester Mammas, a breastfeeding peer support Project for families in Highfields and Evington, to discuss infant feeding
Jon Ashworth called into West Knighton Coffee Morning to meet local people and take up any issues they had
Thursday September 6 2018
Jon Ashworth encourages students to attend the Medicine Calling Conference on 8th September.
Medicine Calling aims to tackle the recruitment crisis in psychiatry. If you want to, please register at www.medicinecalling.co.uk
Jon Ashworth criticises the limited time people have to reclaim Universal Credit under the full online service and reminds his constituents to watch out for the Jobcentre letters
Jon Ashworth was out and about in Eyres Monsell today meeting residents and met up with the local Councillors
Jon Ashworth has asked the City Council to bring forward road safety measures to avoid any further traffic accidents in Saffron Lane
After lobbying the University Hospitals of Leicester, Jon Ashworth is pleased that the Trust has confirmed it has no plans to outsource its services
Jon Ashworth, Labour MP for Leicester South, visits Wesley Hall Elders Lunch Club and meets old friends and makes new ones
Jon met with frontline NHS staff as part of the Chartered Society of Physiotherapy Rehab Matters Campaign
Jonathan Ashworth demands clarification on the compensation scheme for Windrush Children
"I am appalled that the Government is only now starting to consult on compensation."
Jon Ashworth, Labour MP for Leicester South, backs Islamic Relief UK's Honour Her campaign to end violence against women and girls worldwide
Jon Ashworth attends Breast Cancer Now research fair to meet the scientists behind the cutting-edge research into breast cancer
Jon Ashworth writes to Work and Pensions Secretary to demand changes are made to Universal Credit for people who are paid monthly
Jon Ashworth writes to the Minister for Disabled People to demand an assessment centre in Leicester for Personal Independence Payments
Jon Ashworth, Shadow Health Secretary, attends #SolveSleepIns Alliance Day of Action to ask the Government to solve the sleep-in crisis
Jon Ashworth, Labour MP for Leicester South, starts the Leicester Victoria parkrun celebrating the 70th birthday of the NHS
Jon Ashworth receives his Cake4Syria supporting Islamic Relief's campaign to save lives in Syria
Jon, Labour MP for Leicester South, at the official launch of the 'Message in a Bottle' scheme as part of the Leicester Royal Infirmary's discharge procedures
Jon officially opens No. 5 – a new day centre offering help and support to people with alcohol and drug misuse problems
Jon drops by The Bridge's Coffee Milkfloat on Victoria Park. Profits from the Coffee Milkfloat go to fund The Bridge's work with homeless people
Jon reading to a Year 1 class at Rolleston Primary before donating books from Booktrust to the school
Jon Ashworth, Labour MP for Leicester South, celebrates the work of nursing staff in the UK and around the world
Jon completes London Marathon and raises over £8,000 for Children of Alcoholic's Charity
Jon Ashworth MP raises the plight of his constituent caught up in the Windrush Scandal
Jon Ashworth, Labour MP for Leicester South, visits Mayflower Primary as part of the 'Zero Hunger' Project and has a Q&A with Year 6
Jonathan Ashworth, Shadow Secretary of State for Health, took part in a Dementia Friends information session organised by Alzheimer's Society